One goal, different solutions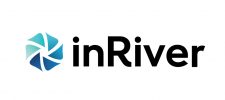 inRiver – Set your product information free
InRiver Product Marketing Cloud is anywhere, anytime access for merchandizing product content to achieve a world-class customer experience across all touchpoints. InRiver enables product marketing teams to collaborate on supplying, enriching, planning, and publishing rich, engaging and consistent product stories.
YellowGround is a trusted Gold InRiver Solutions Partner. Solution Partners are inRiver-certified professionals with extensive knowledge of inRiver's PIM platform.
Stibo Systems – Your business first
In order to publish or share consistent product information across the enterprise and to multiple distribution channels, the information must be merged, centralized, accurate and up-to-date. Product data often involves thousands of attributes, hundreds of relationships and millions of records and is an integral part of real-time business process interactions within and outside the enterprise.
YellowGround is a Stibo Gold Channel Partner. Channel partners are trusted advisors and industry experts, offering shortcuts to an optimum MDM solution.
How can we
help you?
Get in touch with us if you are interested in receiving more information about PIM and MDM related topics. Or if you want to learn more about our solutions, our partners or careers. We try to reply to every question as soon as possible and are happy to arrange a meeting, call or demonstration.
Our experienced team is available.