Yes, the title says it all: after two weeks of working at YellowGround I was asked to write a blogpost about my first experiences with the job and the environment. This immediately points at how eager the team is to engage (new) employees in the complete YellowGround (product) story. And, it is a nice way to document these first experiences for myself.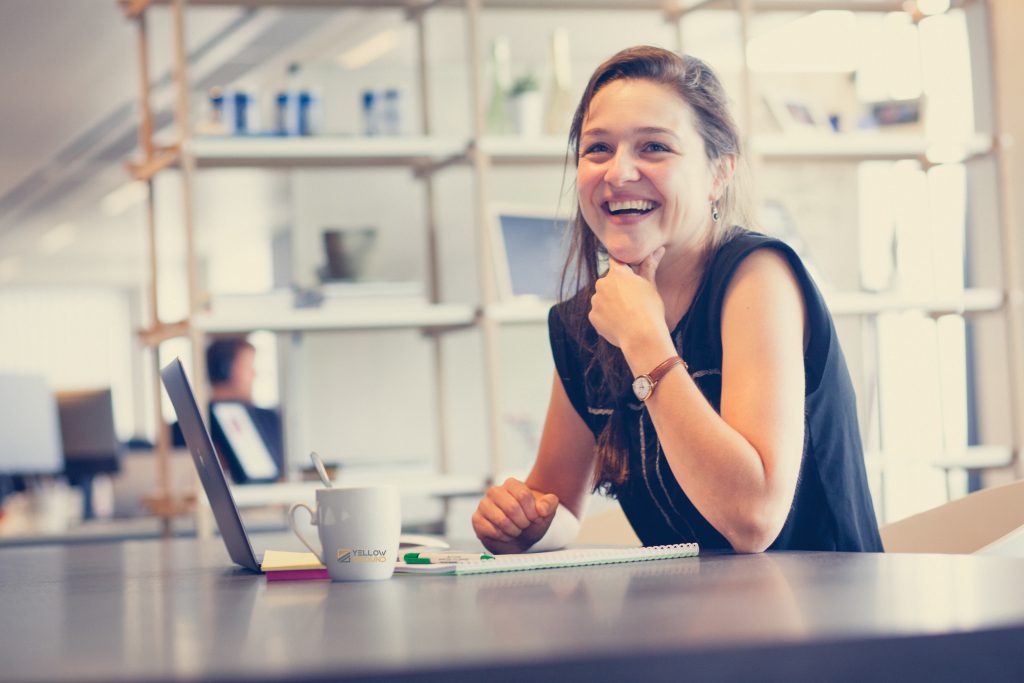 Social Events
Not only was I able to get to know the work environment straightaway, the social events followed soon. Actually, my first participation at the YellowGround team event took place even before I started working there. What a great opportunity to get to know my colleagues in a fun setting, namely a golf initiation followed by a nice dinner. Also, during the first week we went out for some drinks. We didn't only have time for small talk, but also explained to each other what we are doing professionally at the moment. It was a good opportunity to learn more about what my colleagues were doing.
Learning
Now, what did I learn during my first weeks? After a short dive in PIM literature, I immediately participated in an internal inRiver training and after that started to set up structures in the software system myself. The first goal was to give an internal demo presentation about the system, by also setting up a fictional structure for a company. This worked out pretty well, and I got good feedback on how to improve the structure and how to translate it to customers, but also got confirmation that I did a good job in giving the demo.  Coming up next is helping to boost marketing and getting to know an MDM system, namely STIBO (by participating in training).
My Team
Let me now say something about my new colleagues. First of all, they are very eager to help and guide you into the new field of PIM/MDM. On the first day I got an introduction plan explaining the to-do's in the first weeks. It was immediately clear that we are involved in multiple tasks in the team, which is a good way to get to know the organization. Also, the colleagues actively ask whether they can help you with the new matters and are willing to spend time discussing questions and things you've already set up. Second, I noticed that most of the team members are pursuing a healthy lifestyle and stimulate each other by discussing it frequently or "competing" against each other. This motivates others to participate as well. A nice example are the after-lunch walks on the 'Corda Campus'-site or the "Bush" (as it is called by some) surrounding it. Well, this can only be beneficial for the company results given the saying: 'a healthy mind in a healthy body'.
So, I will end this post by giving some need-to-know's and nice-to-know's for potential future colleagues:
Enthusiastic team, eager to help and get you involved
Things you need to know are very well documented on the YellowGround workspace
Working in an agile environment with daily project meetings and close collaboration with colleagues within the YellowGround team, but also outside the team, namely colleagues from the Xplore Group (structure: Cronos Group > Xplore Group > YellowGround)
Very important: good coffee! (and food available for lunch)